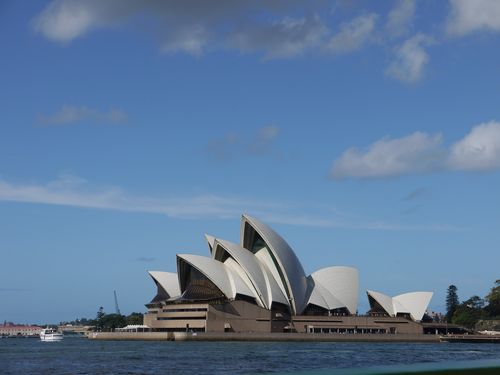 31 days until we come home, one year and 12 days since selling up. David Jones recording.
Sydney is such a wonderful place, especially after the relative isolation of the islands in French Polynesia. We stayed in a wonderful trendy apartment facing one of the many bays in Sydney Harbour.  We caught a ferry into town every day, which made us feel like a local.  We have really enjoyed the bars and cafes and the normal trimmings of a modern city.  I think I have finally discovered my bliss: mod cons and civilisation.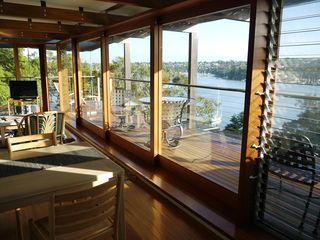 We also ventured out of the city to the Blue Mountains, so named because of the blue hue given off by the surrounding eucalyptus trees.  It makes you start to realise just how vast Australia is.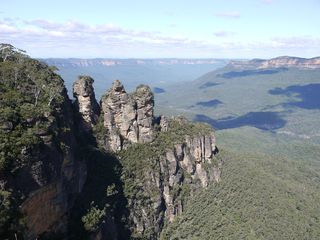 We have enjoyed living in Sydney; eating pie and chips,  taking the ferry to Manly beach and having fish and chips sitting in a harbour-side park.  Despite Australians' protests, it all seemed very British, perhaps even more than when we were in New Zealand.  They are even showing the new series of Dr Who on the TV.  But as Dr House said to his Australian colleague: you must be British, you have the Queen's head on your money!
We have loved sitting in the evening at the apartment watching the parrots and kookaburras, and waiting for the late night appearance of the possum running across the deck.  SHUSH! He doesn't know we are watching!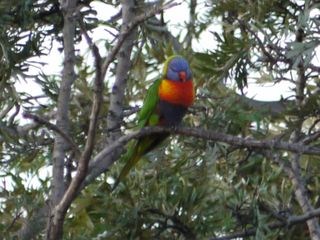 Let's hope the rest of Oz is just as enjoyable, as we are starting to think about the real world and returning to normal life.  (I have already applied to one job, fingers crossed!) We need to try and make the most of our final month, so ta-ta for now, off to Melbourne in the morning
Oh yes, must just mention the lammingtons: a great chocolate and coconut covered sponge cake which makes a very nice treat for afternoon tea! Such fun!