In the second season of the remake of Hawaii Five-0 two newcomers have been cast has the famous detectives Steve McGarret and Danny "Danno" Williams.  Our cameras have followed them around Honolulu and the island of O'ahu whilst creating the new opening credits for the season.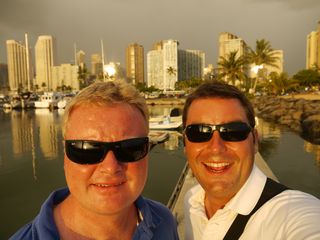 The Ilikai Hotel in the background.  This is where Steve McGarrett stands on the roof.
The boys had a busy time in make up to get dressed for the part before moving on to their next location.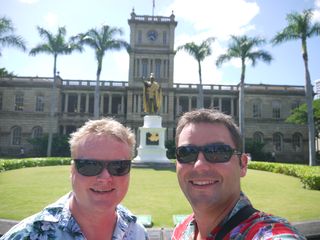 The famous shot of King Kamehameha 1st with the new detectives, and another close up without.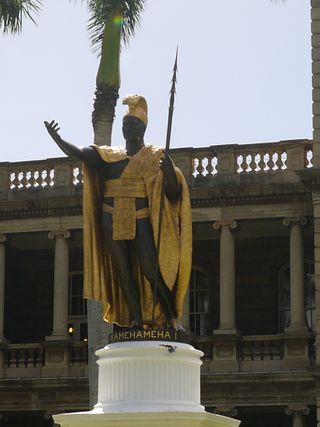 The boys also had to dash to the law courts to help re-create the original scenes: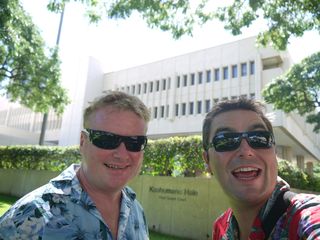 We believe their first assignment of the new season is based around a mysterious murder on an incoming cruise liner.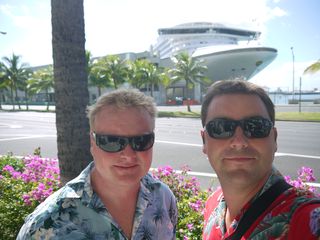 The episode will be set around the famous "Aloha Tower" which has welcomed many cruise ships to Honolulu.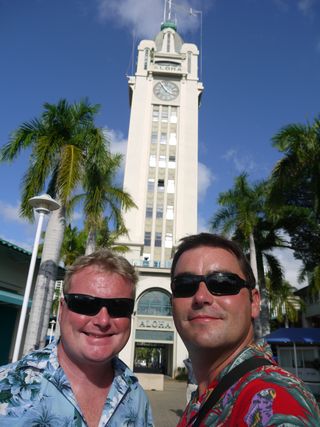 We have lots more photos in our Hawaii Five-0 album, following the boys on their first filming asignments.  We leave you with the famous hula.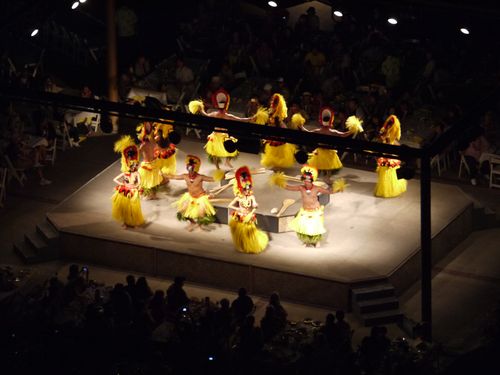 The latest news just in: the boys acting career has not gone so well. We believe they have now left Hawaii and are heading for New Zelaand.  Find out more in the next blog.  Have fun!